Anna Berglin Design is committed to the philosophy that good design (and, maybe a dog) improves your well-being.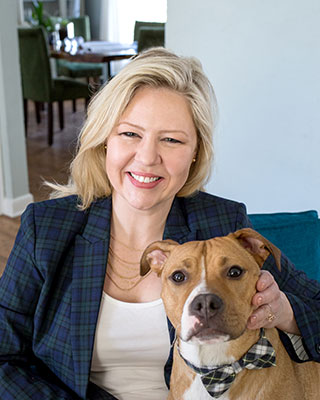 Anna is very professional as well as fun and easy to work with. She was great at determining my personal style and taste, and helped me put it all together for a fresh, updated design. The whole experience was fun and the process was very seamless.
—Mitchen & Steve Kelly
Anna is so talented! She is so creative and understands exactly what her client is looking for. It does not matter if the project is traditional or modern, she knows just want to do. She is a pleasure to work with and so good at her job.
—Amy Paster
We've worked with Anna on a couple of large remodel projects so I can confidently say she does a great job marrying form and function. She took our vague ideas of what we liked and wanted and turned them into beautiful spaces that we are happy to call 'home'. Working with Anna is also fun,which is an added bonus.
—Janet & Steve